Identify and manage
your cyber vulnerabilities
in one platform
Import and scan your internal and external attack surfaces.
Manage your risks via dashboards, alerts, and powerful reporting.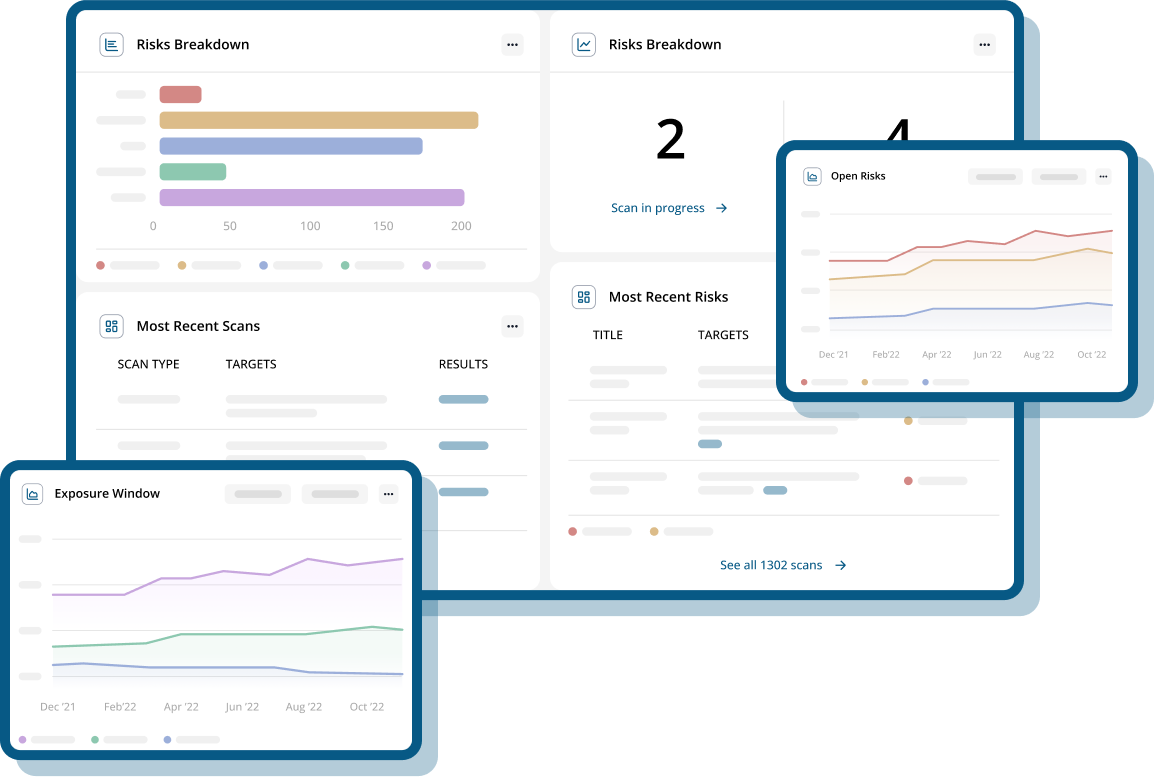 Our Customers
The fastest growing all-in-one cybersecurity platform with powerful reporting.
Cyber Risk Solutions
Level up your company's cybersecurity posture
Your Entire Attack Surface
Leverage the industry's most trusted security tools
Scan your applications, networks, servers, containers, repos, and more...
Powerful Reporting with Solutions
Our executive style report summarizes risk vulnerabilities, and provides detailed descriptions and solutions to the vulnerabilities discovered.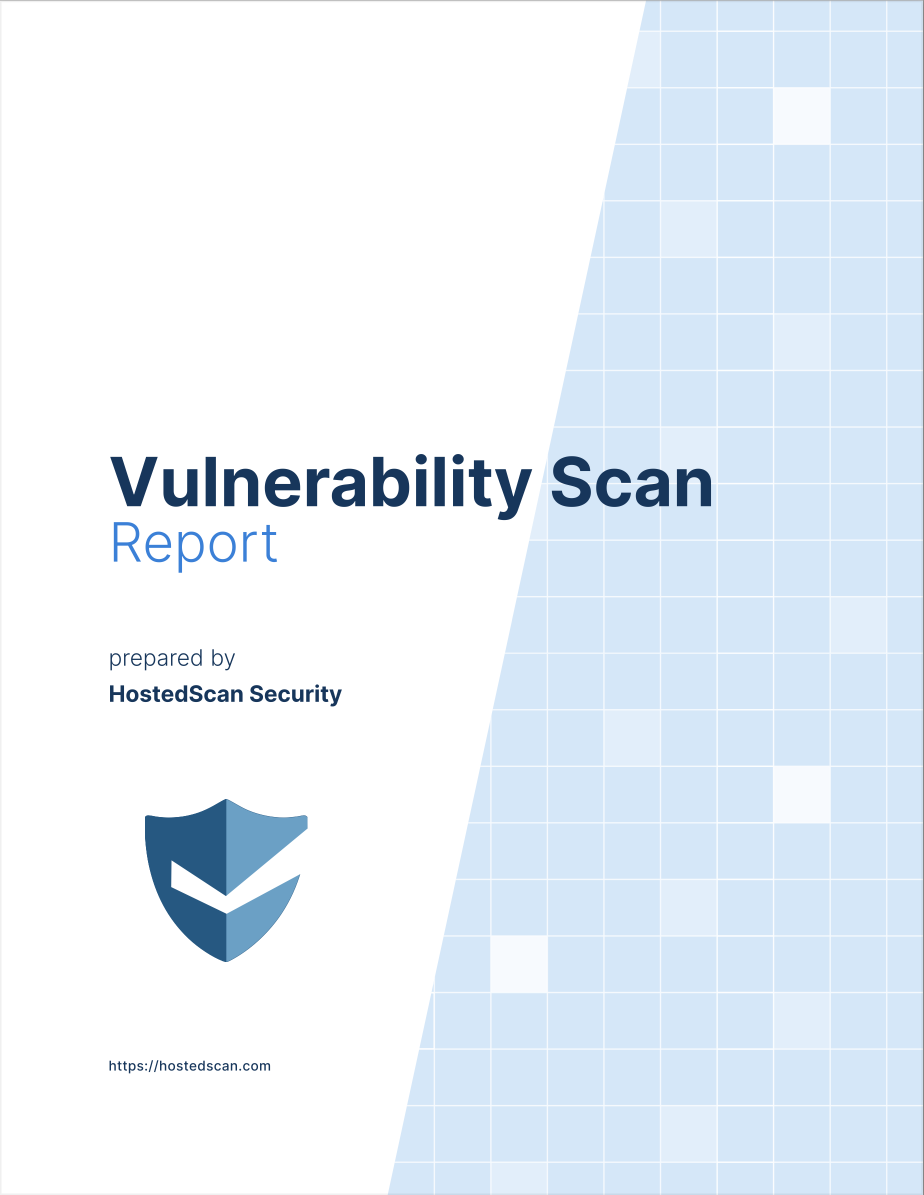 Communicate vulnerability risks
Get an executive PDF to share. See at a glance the vulnerabilities detected across all your targets or dive into each target, prioritized by risk level.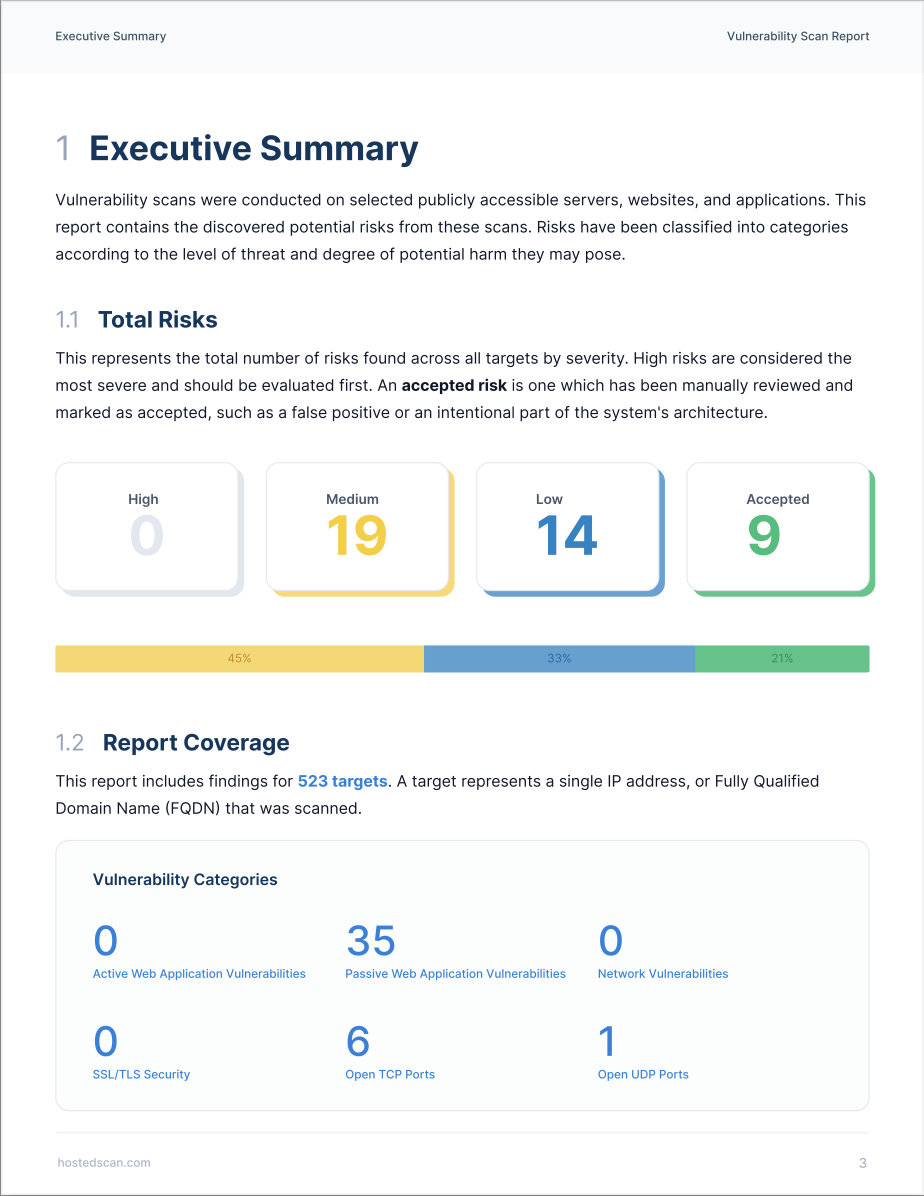 Export for your business intelligence
Use our built in reporting or export as CSV, JSON and XML to take into your BI tools, for full customization.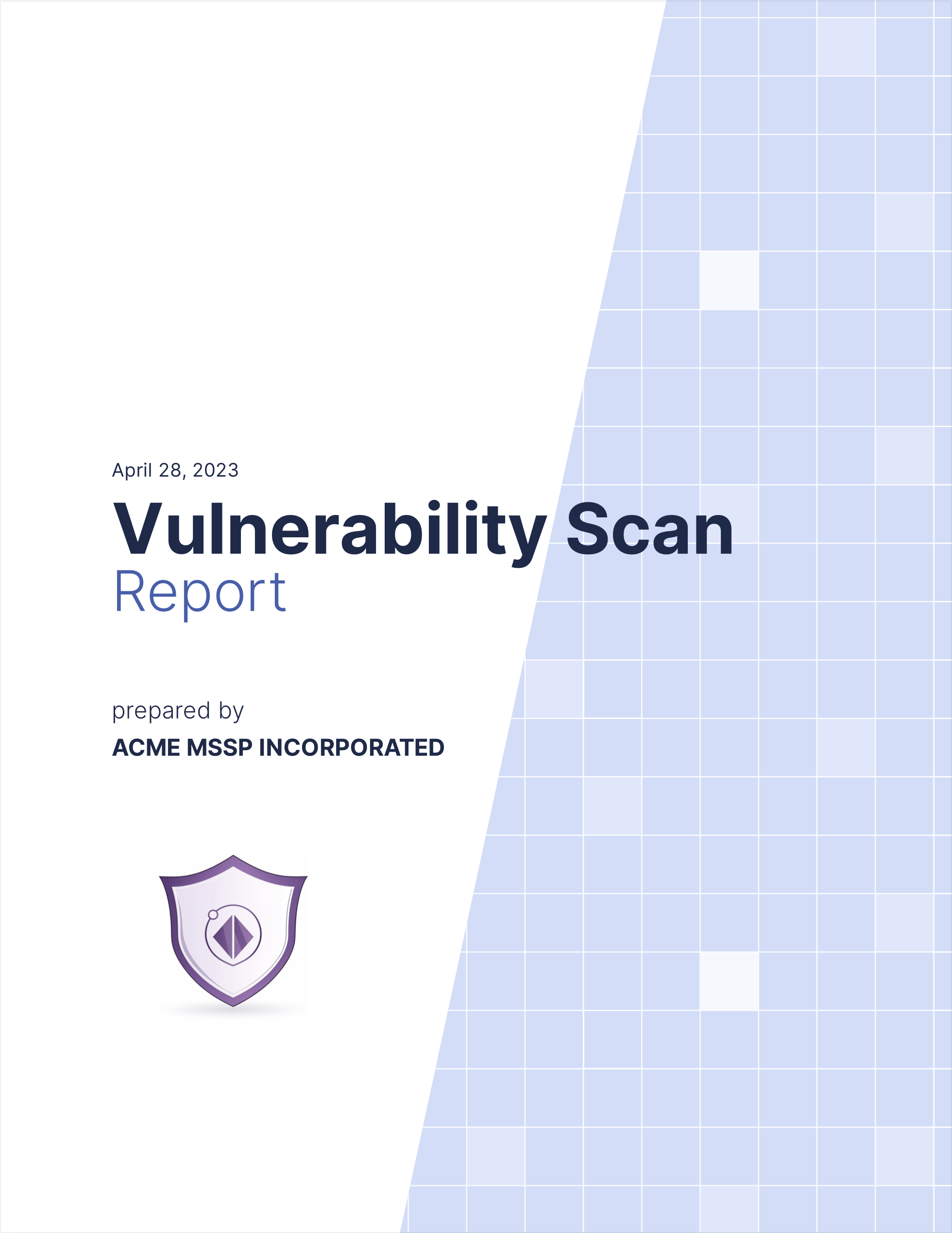 White label reporting
Prepare custom white label reports for your clients. Make your logo and brand exclusive on the report.
Scheduling & notifications
Schedule your scans, with email alerts
When a new port is open, or a new risk is detected, automatically alert your team.
Cut out the noise. Only new or unexpected risks are alerted.
Try our free plan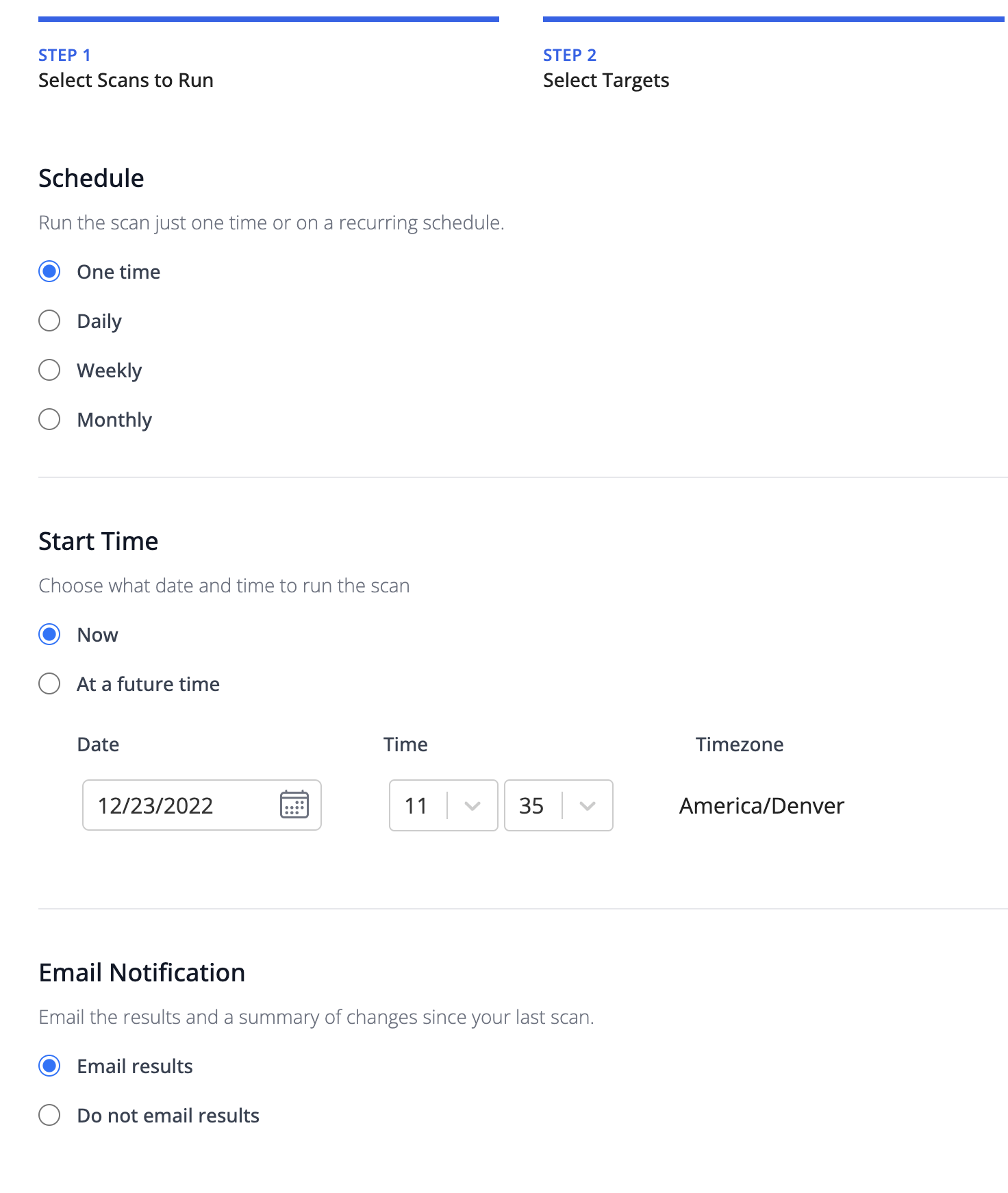 API
Rest API + webhooks
Add targets, run scans, and get results programmatically.
Embed HostedScan into your own products and services.
Read our API Docs